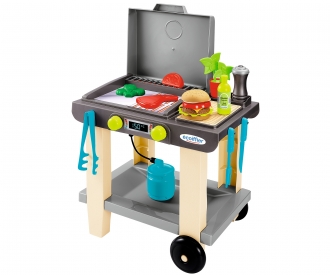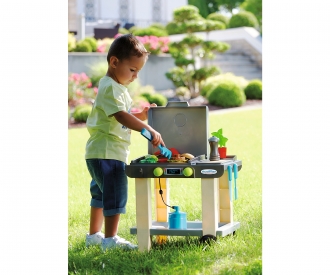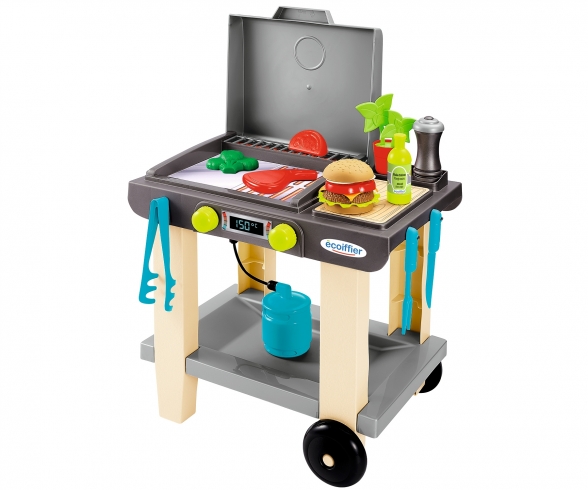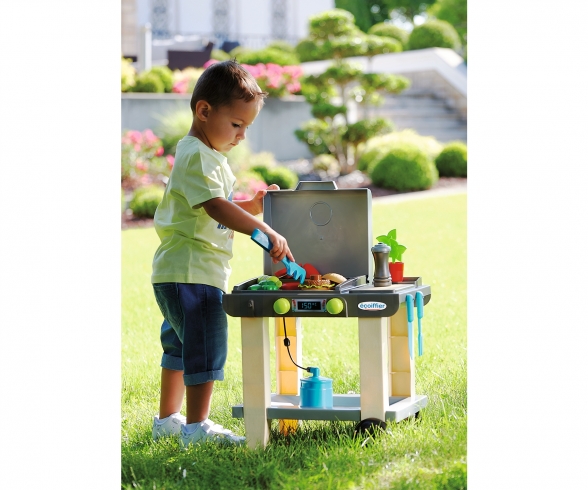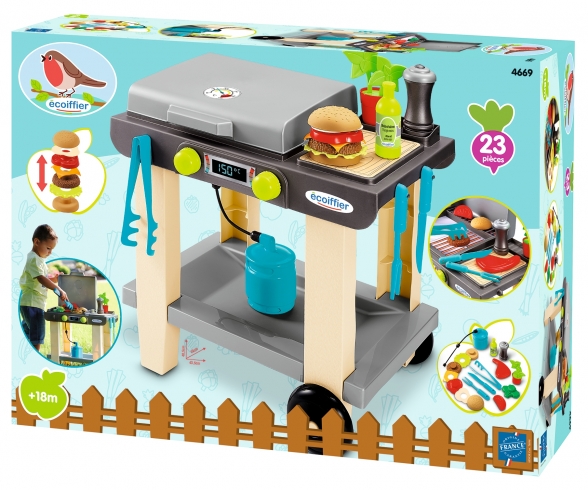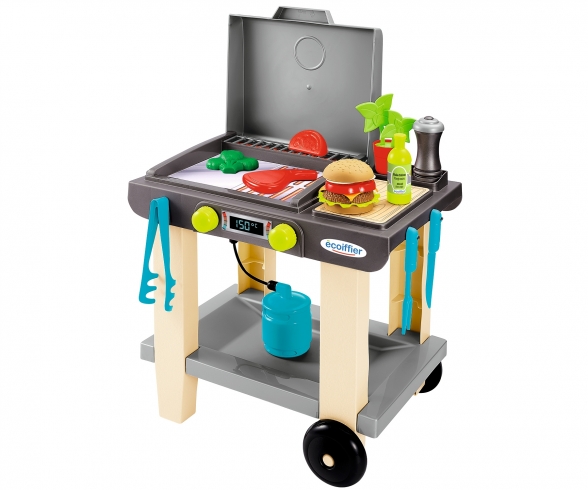 Quantity:
1
2
3
4
5
6
7
8
9
10
11
12
13
14
15
16
17
18
19
20
21
22
23
24
25
26
27
28
29
30
Get ready for a fun barbecue party with your friends!
The modern and feature-packed Plancha Grill from Ecoiffier is guaranteed to keep your little one entertained. A whole range of tasty dishes can be prepared on the grill plate. Burgers, steak, vegetables – there is something for all tastes. The grill plate comes with everything you need to cook your favourite dishes, including toy food, a toy basil plant, a salt and pepper shaker and olive oil. The barbecue also features a hood, gas canister and grilling utensils so that you can grill like dad without burning yourself on hot coal! The Ecoiffier children's grill is modelled on a full-size barbecue. It also features two built-in wheels for easy manoeuvring and comes with a total of 11 accessories.
Product details:
Made in France.
Dimensions (LxWxH): 40 x 25.5 x 41 cm.
Recommended age: Suitable for children aged 18 months and above.

Frequently bought together
Frequently bought together