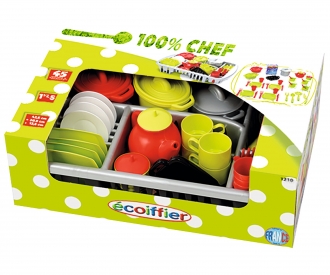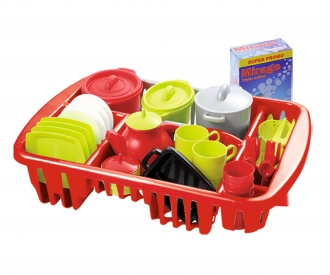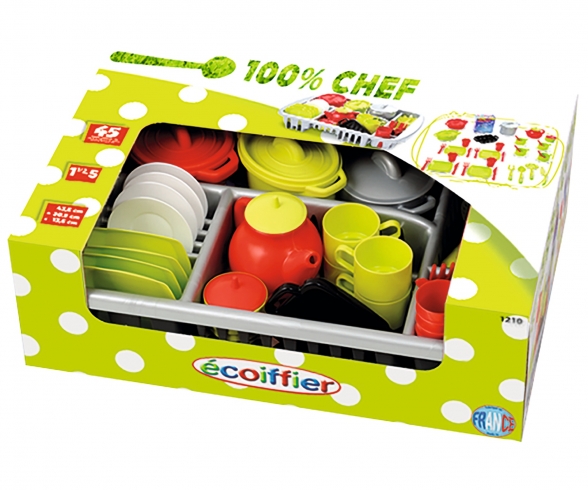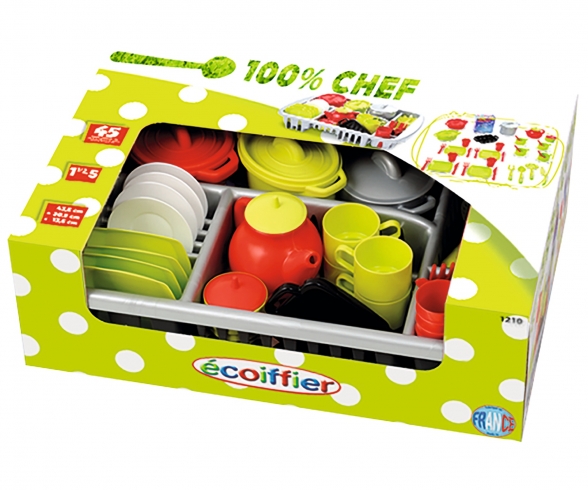 Quantity:
1
2
3
4
5
6
7
8
9
10
11
12
13
14
15
16
17
18
19
20
21
22
23
24
25
26
27
28
29
30
I can wash up too! This tableware set from Ecoiffier is designed to stimulate your child's interest in washing up, both for boys and girls! Not only can your little one invite three guests for dinner - they can also cook and serve afternoon tea! The set includes everything they need: four plates and cups with knives and forks so that everyone can eat together. It also contains three different pans, a lasagne dish and practical cooking utensils, as well as a teapot with a sugar bowl, four cups and teaspoons. And what needs to be done when everyone has finished eating? The washing up, of course! The Ecoiffier washing-up liquid does the job in no time. This colourful tableware set does not feature sharp edges and is designed for children aged 18 months and above.
Product details:
Made in France.
Dimensions (LxWxH): 43.5 x 30.5 x 13.5 cm.
Recommended age: Suitable for children aged 18 months and above.

Frequently bought together
Frequently bought together